Lot No. TT14813-165 / Mid 1950s Style Acetate Souvenir Jacket "TIGER HEAD" × "WHITE DRAGON"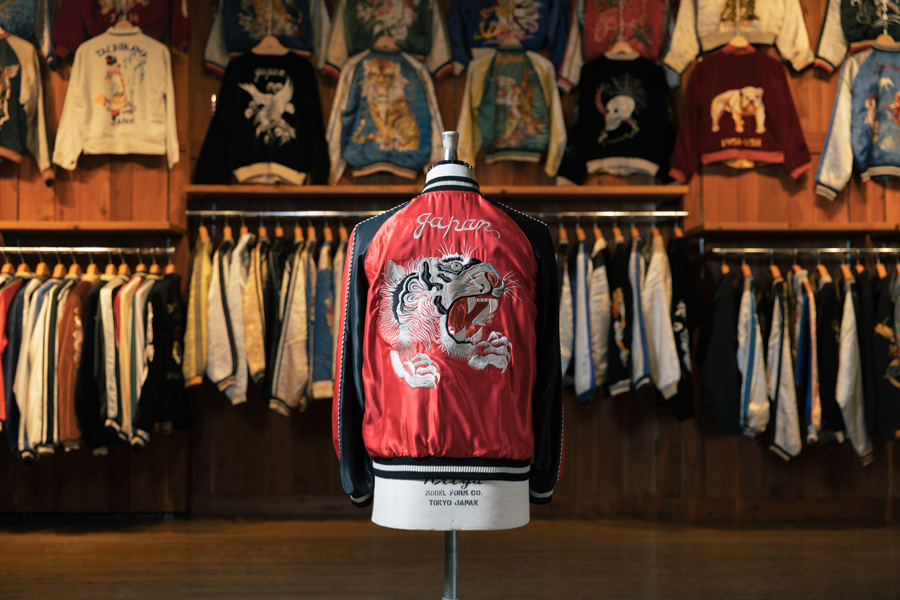 2021年モデルとしてリリースされるTAILOR TOYO(テーラー東洋)の新作。今回紹介するのは、虎の顔のみを細部まで描写した通称「タイガーヘッド」と呼ばれる刺繍が特徴的な1950年代中期のスーベニアジャケット(スカジャン)。真紅のアセテートを使うことで咆哮する白虎を強調し、ブラックの袖とリブで全体を引き締めている。
A souvenir jacket produced in the mid-1950s depicting detailedly a tiger's face, which is a design known as Tiger Head. By using crimson-red acetate on the base the jacket emphasized the roaring white tiger. It is also accented by black color rib and sleeve.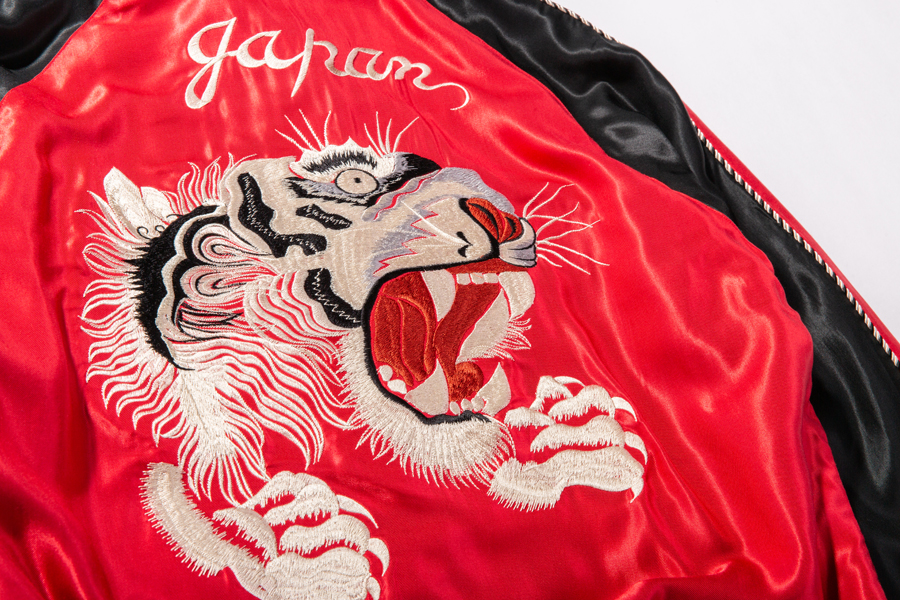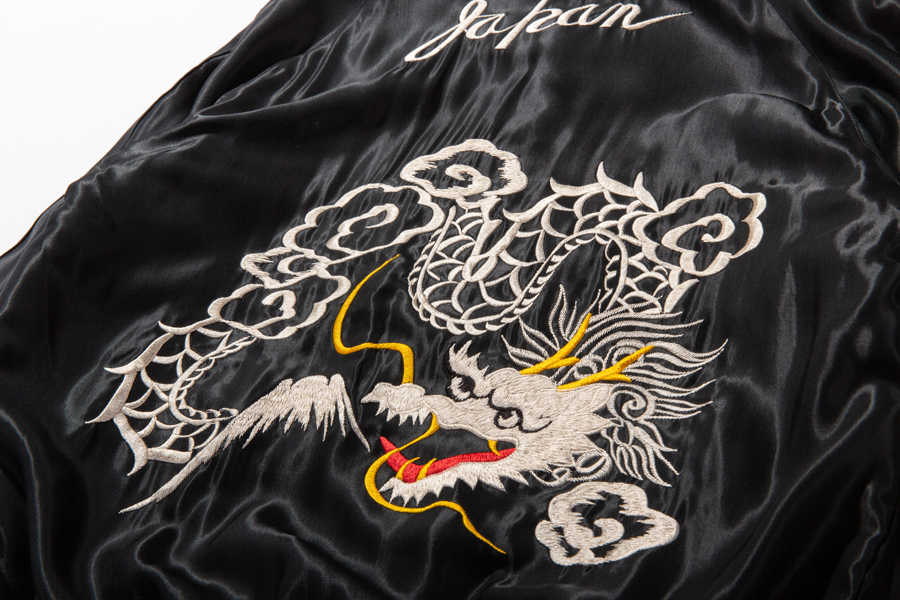 リバーシブル面は黒一色のボディに白龍が舞う図案。両面とも白を基調とした刺繍だが、全く異なる仕上がりとなっている。筆記体のJAPANの文字が小さめで龍の絵柄も下部に比重があるが、ヴィンテージスカジャンに見られるその絶妙な図案のバランスまで忠実に再現した。
An artwork for the reversible side is a white dragon flying on black body. Letter of Japan in cursive script is relatively smaller, and the dragon may look positioned lower than usual. However, this exquisite balance can be seen only on vintage and is admirable.
TAILOR TOYO
Mid 1950s Style Acetate Souvenir Jacket
"TIGER HEAD" × "WHITE DRAGON"
Lot No. TT14813-165
Price : ¥43,000 + tax
Size : S、M、L、XL、XXL
Color : 165) RED
テーラー東洋・オンラインストア
TAILOR TOYO ONLINE STORE
↑
REVERSIBLE
↓