Lot No. TT14813-128 / Mid 1950s Style Acetate Souvenir Jacket "KING KAMEHAMEHA" × "UKULELE"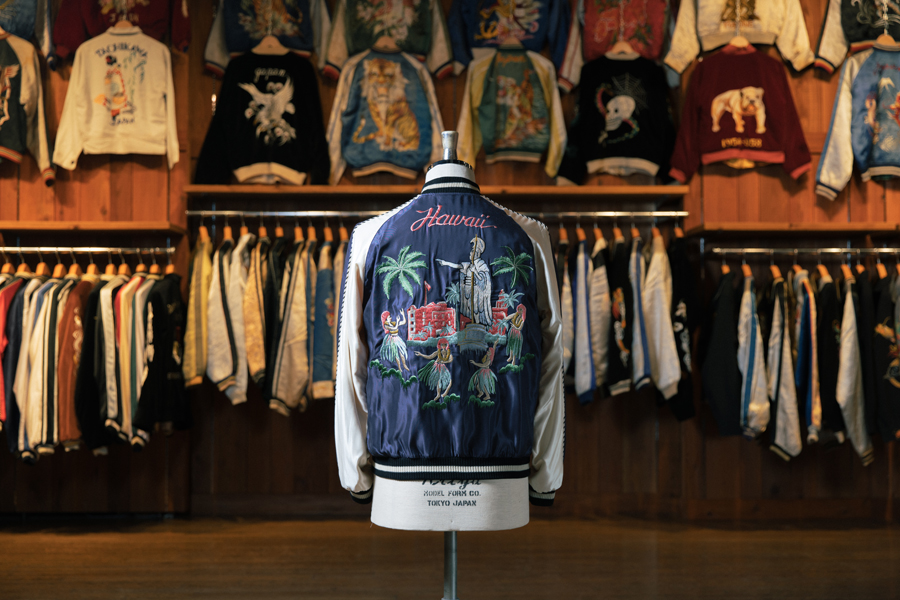 2021年モデルとしてリリースされるTAILOR TOYO(テーラー東洋)の新作。ハワイをモチーフとしたヴィンテージでも珍しい作品。胸にサーファーガール、背中にはカメハメハ大王像を囲んで踊るフラガールたちが刺繍されている。リバーシブル面はハワイ航路の豪華客船のレストランメニューにも使われていたウクレレのデザイン。
A souvenir jacket with Hawaiian motifs embroidered is rare. Surfer girls are embroidered on the chest and hula girls dancing around a statue of King Kamehameha on the back. On the reversible side it is a famous ukulele design that was used in the restaurant menu of luxury liners on a Hawaiian route.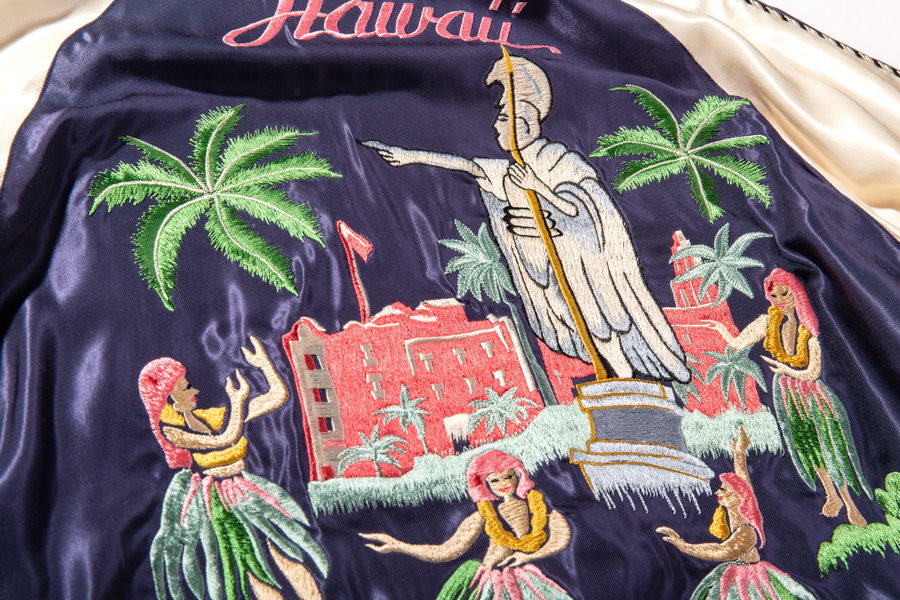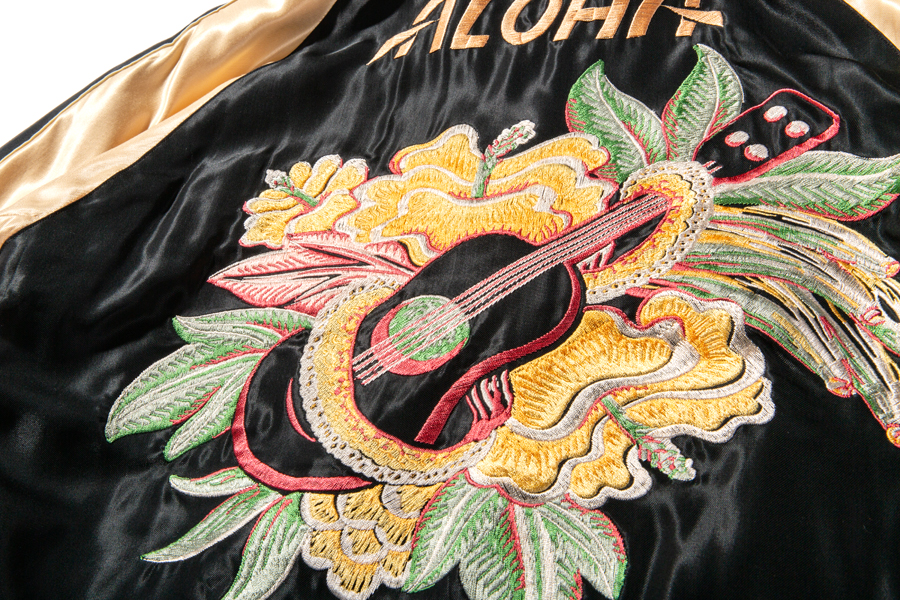 1950年代当時、日本で製作されたスーベニアジャケット(スカジャン)は米軍からのリクエストで世界の基地内のPX(売店)に並んだ。それらの多くはテーラー東洋の前身である「港商」が手がけ、当時の職人たちは異国の地ハワイの写真などからこれらの刺繍を起こしていた。
Back in the 1950s, the Sukajan, or souvenir jacket was made in Japan and shipped to the U.S. military bases to be sold at the PX (Post Exchange) there. They included many of products manufactured by Kosho & Co., a predecessor company of Toyo Enterprise co., ltd., It is said that in those day the artisans created those artworks of embroidery based on the photos of Hawaii.
TAILOR TOYO
Mid 1950s Style Acetate Souvenir Jacket
"KING KAMEHAMEHA" × "UKULELE"
Lot No. TT14813-128
Price : ¥43,000 + tax
Size : S、M、L、XL、XXL
Color : 128) NAVY
テーラー東洋・オンラインストア
TAILOR TOYO ONLINE STORE
↑
REVERSIBLE
↓