Lot No. TT14813-125 / Mid 1950s Style Acetate Souvenir Jacket "DRAGON" × "BLACK EAGLE"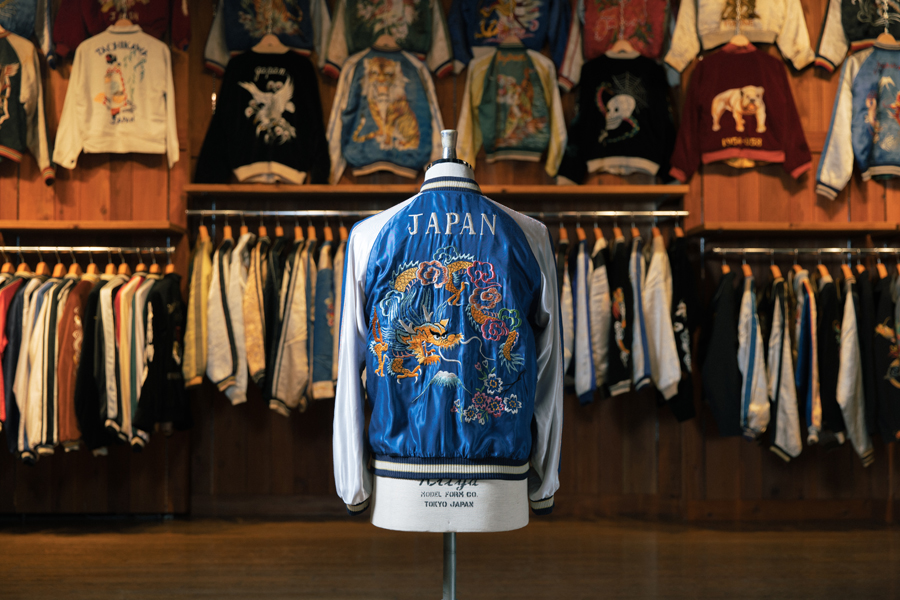 2021年モデルとしてリリースされるTAILOR TOYO(テーラー東洋)の新作スカジャン。今回紹介するのは快晴を想わせるブルーのアセテート生地に金色の龍を描いた1950年代中期の作品。富士山が小さく見えるほどの巨躯を持ち、天を覆うかのように配された龍が特徴。また通常より大きく刺繍されたブロック体の「JAPAN」の文字も珍しい。
A souvenir jacket produced in the mid-1950s depicting a golden dragon on sky blue acetate fabric reminiscent of a clear and sunny day. By describing Mt. Fuji small, the dragon looks large and wild as if it is dominating the sky. The block-letter "JAPAN" embroidered larger than usual is rare.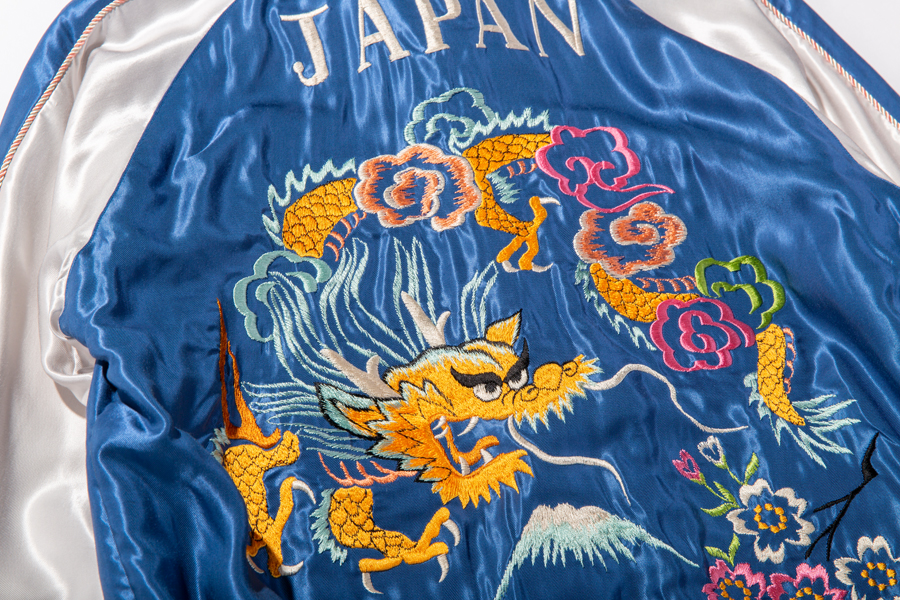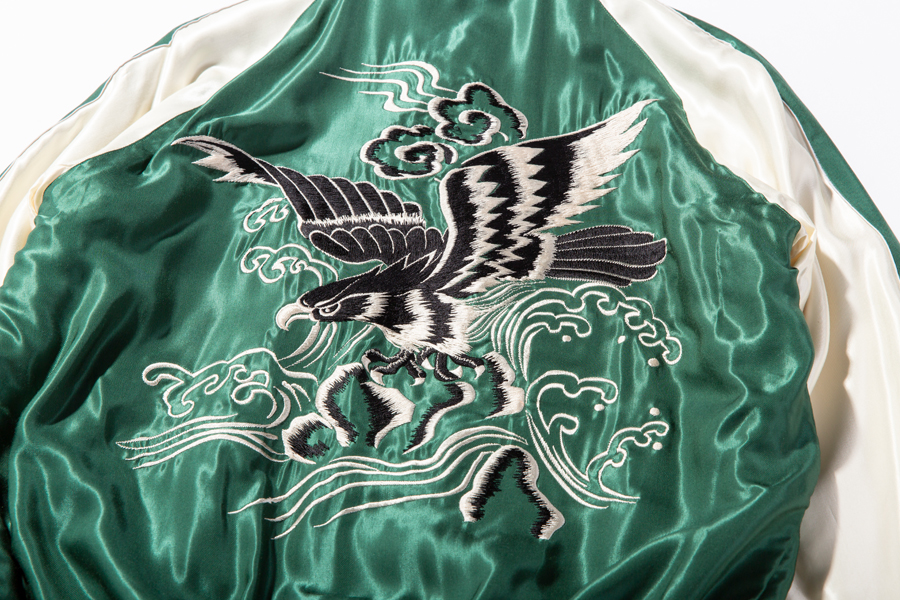 リバーシブル面は波飛沫のなかで翼を広げる鷲の絵柄。グリーンのアセテートに対し、刺繍はブラックとオフホワイトの色糸のみ。波は白の単色、他は2色の色糸を使い分け、メインモチーフである鷲を強調させた当時の刺繍職人のセンスを感じる一着。
On the reversible side it is an eagle spreading its wings in a wave splash. It was embroidered with only black and white threads. Making other part than the eagle simple will be intended to emphasize an eagle as a main character.
TAILOR TOYO
Mid 1950s Style Acetate Souvenir Jacket
"DRAGON" × "BLACK EAGLE"
Lot No. TT14813-125
Price : ¥43,000 + tax
Size : S、M、L、XL、XXL
Color : 125) BLUE
テーラー東洋・オンラインストア
TAILOR TOYO ONLINE STORE
↑
REVERSIBLE
↓