Lot No. TT14813-119 / Mid 1950s Style Acetate Souvenir Jacket "ROARING TIGER" × "LANDSCAPE"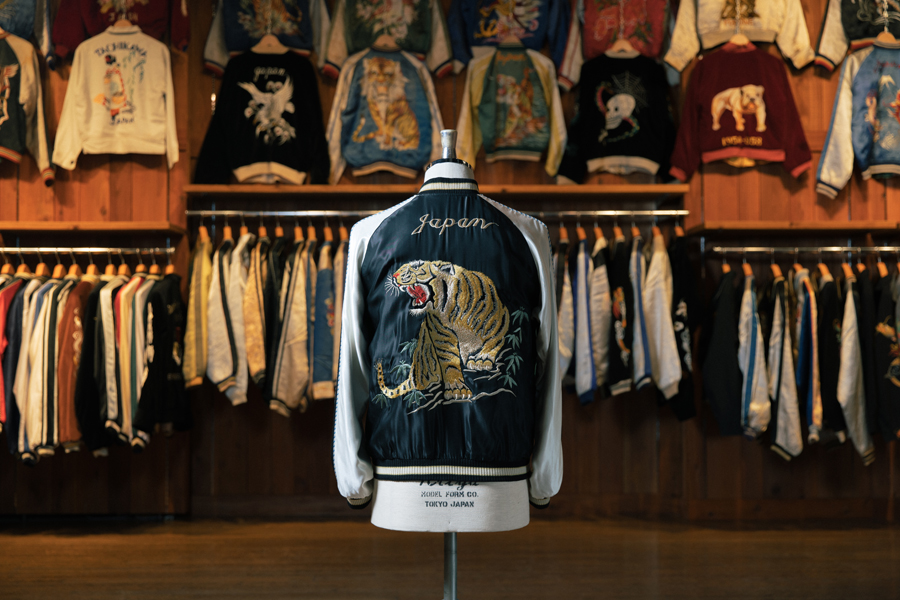 2021年モデルとしてリリースされるTAILOR TOYO(テーラー東洋)の新作。今回紹介するのは牙を剥き咆哮する虎を描いた1950年代中期の作品。スーベニアジャケット(スカジャン)における王道的な絵柄と配色ながら、虎斑(とらふ)のブラックとイエローをリブで拾い、スカジャン初心者だけでなく玄人まで納得させる仕上がりとなっている。
A souvenir jacket produced in the mid-1950s depicting a roaring tiger with fangs bared. While the design and color combination of this jackets are very classic, the maturity will satisfy not only sukajan beginners but also discerning experts.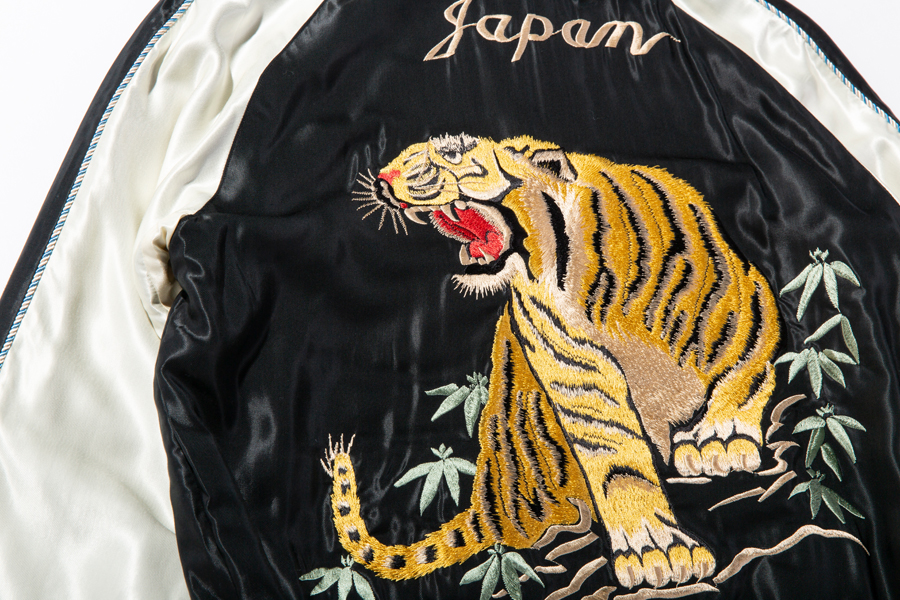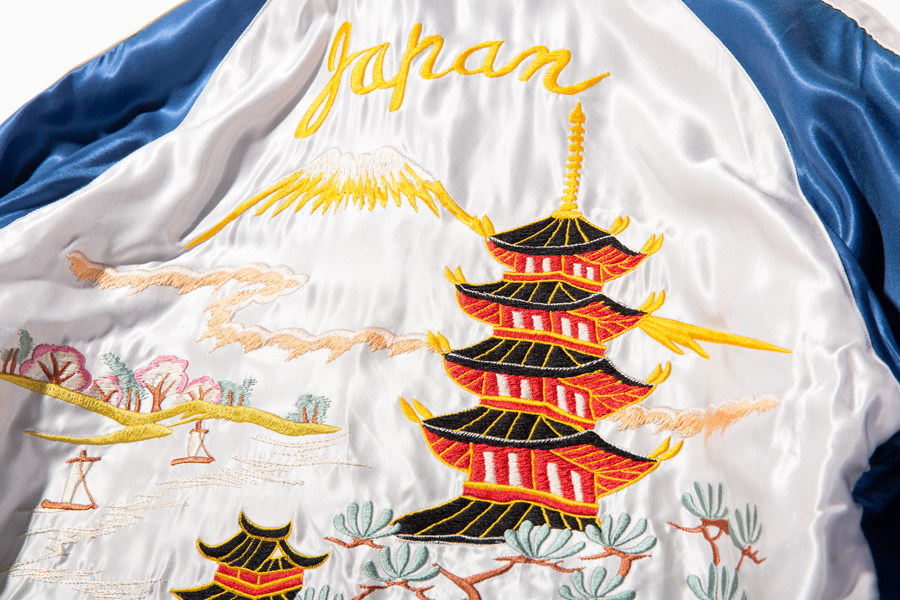 リバーシブル面は落ち着いた雰囲気の風景柄。胸に富士山と桜、背にも富士山と漂う雲、五重塔をメインに鳥居など、日本を象徴するモチーフが刺繍されている。通常、ヴィンテージのスカジャンの配色は袖よりも身頃の色味の方が濃いものが多く見受けられるが、本作はブルーの袖に対して身頃に淡いシルバーを使用した通称「逆配色」の一着。
The reversible side has a calm landscape design including many of Japanese symbolic motifs such as Mt.Fuji, the five-storied pagoda and a Torii (shrine gate) on the back, and cherry blossoms on the chest. Like the way of this jacket, using light color for body and dark color for sleeve is called "opposite color-combination".
TAILOR TOYO
Mid 1950s Style Acetate Souvenir Jacket
"ROARING TIGER" × "LANDSCAPE"
Lot No. TT14813-119
Price : ¥43,000 + tax
Size : S、M、L、XL、XXL
Color : 119) BLACK
テーラー東洋・オンラインストア
TAILOR TOYO ONLINE STORE
↑
REVERSIBLE
↓