Lot No. TT14814-119 / Early 1950s Style Acetate Souvenir Jacket "WHITE TIGER" × "JAPAN MAP" (AGING MODEL)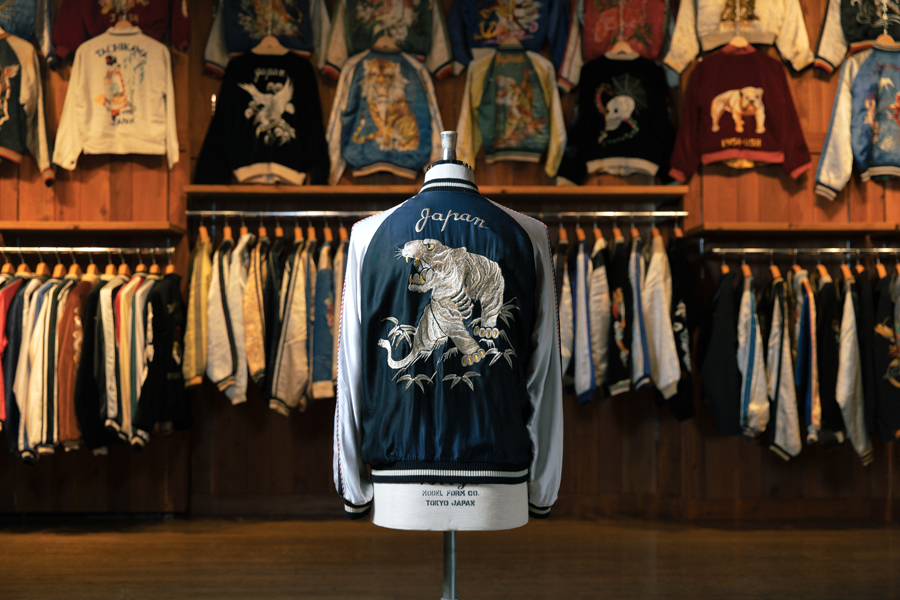 今回ご紹介するTAILOR TOYO(テーラー東洋)2021年モデルの新作は、人気の白虎の刺繍をブラックボディに落とし込んだエイジングモデル。ブラックのアセテートは他の色に比べてエイジングが難しく、また限られた色糸で虎の毛並みや体躯の躍動感を表現するには高い刺繍技術を要し、どちらも熟練の職人にしか成しえない。
This is one of the newly released aging models, with popular white tiger embroidered on the black body. Aging black color is said to be more difficult than other colors, but our skillful artisans could successfully make its black acetate fabric age attractively. To express the liveliness of a tiger's fur and body with a limited number of colored threads, a high level of embroidery skill is required.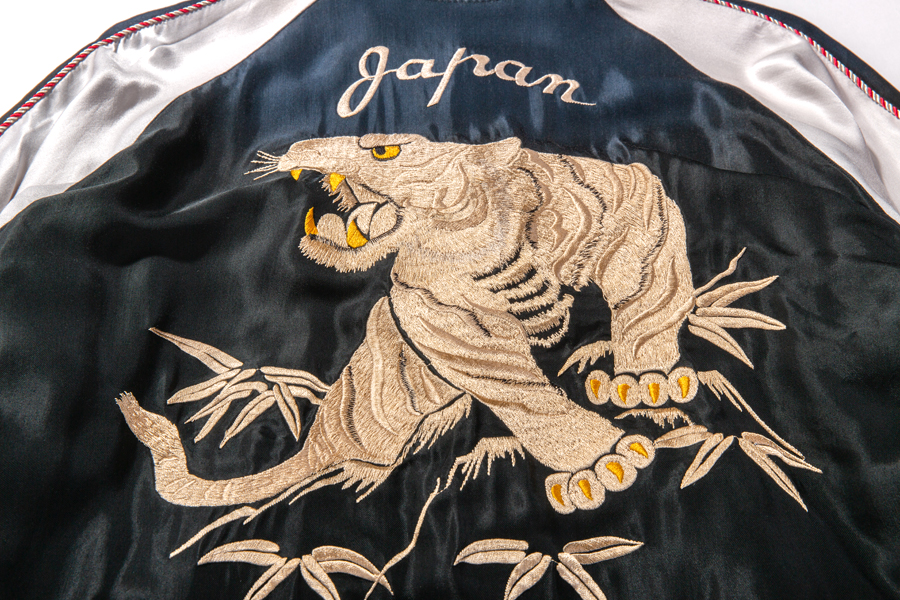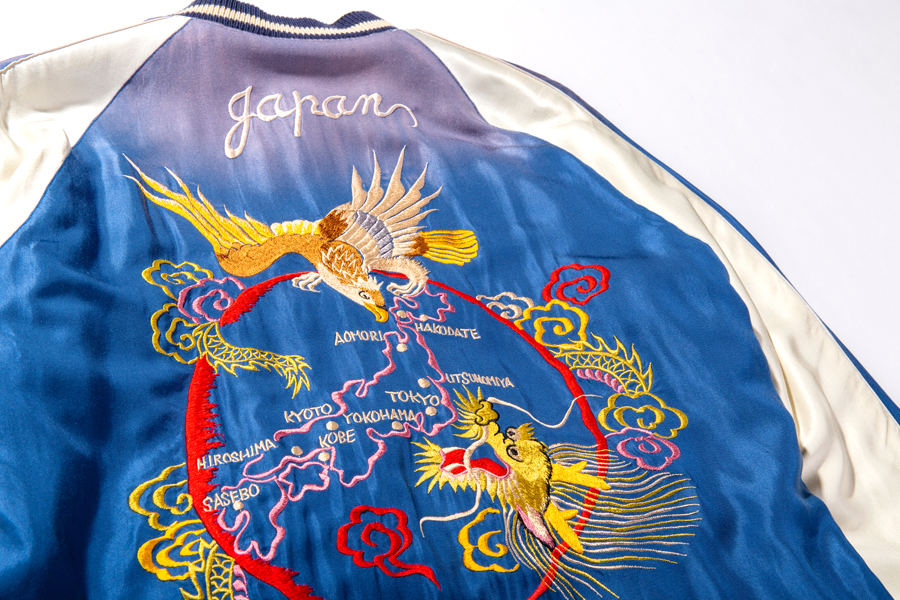 リバーシブル面は赤い円で区切られた日本地図が特徴的な1950年代初期の図案。日本を挟み、鷲と龍が睨み合う様を描いている。エイジング加工によりほどよく褪色したブルーのアセテートが、島国である日本を囲む大海を想わせる。
On the reverse side it has an eagle and a dragon glaring at each other across the Japanese archipelago. The color of blue acetate fabric, which has been faded by the aging process, looks as if it is the ocean surrounding Japan.
TAILOR TOYO
Early 1950s Style Acetate Souvenir Jacket (Aging Model)
"WHITE TIGER" × "JAPAN MAP"
Lot No. TT14814-119
Price : ¥59,000 + tax
Size : S、M、L、XL、XXL
Color : 119) BLACK
テーラー東洋・オンラインストア
TAILOR TOYO ONLINE STORE
↑
REVERSIBLE
↓